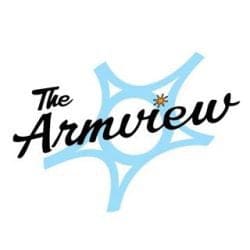 The Armview Restaurant & Lounge
Since 1951LOCAL EATS, ROUNDABOUT STYLES.
The Armview Restaurant is one of Halifax's oldest eating establishments. First incorporated in 1951, the restaurant has undergone a number of changes in both size and appearance, but our commitment to serving the community has remained the same. We are proud to continue this tradition while at the same time offering a new spin on our product.
Listing Amenities / Liste des commodités
Accepts cash / Accepte les espèces

Accepts credit cards / Accepte les cartes de crédit

High chairs available / Chaises hautes

Outdoor seating / Terrasse extérieure

Wheelchair Accesible / Accessible aux fauteuils roulants
Featured Menu / Menu en vedette
7156 Chebucto Road, Halifax, NS, Canada, Nova Scotia
Opening Hours / Horaires ouvertures
Contact Information / Informations de contact