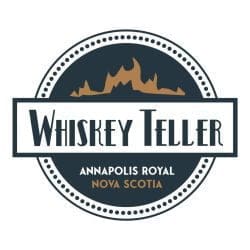 The Whiskey Teller
RAISED BETWEEN JANUARY AND DECEMBER OF 1884 BY JOHN B. MILLS, A MEMBER OF PARLIAMENT, OUR HOME INITIALLY ACCOMMODATED THE BANK OF NOVA SCOTIA AND LAW OFFICES. FACING THE BUSY RAILWAY AND DOCK YARD, WITH THE POST OFFICE AND CUSTOMS HOUSE AS A NEIGHBOUR, THIS WAS THE BUSIEST AREA OF THE TOWN OF ANNAPOLIS ROYAL.
AFTER THE BANK RELOCATED TO A LARGER FACILITY IN 1930, THE LIQUOR COMMISSION OPENED ITS DOORS TO GREET THIRSTY TRAVELERS AS THEY BUSTLED AROUND TOWN.
SHORTLY AFTER THE LIQUOR COMMISSION RELOCATED IN 1966, A BAKERY WAS OPENED BY GREG KERR AND HIS FAMILY, WHO STILL RESIDE IN THE AREA TODAY. THE BUILDING CONTINUED TO BE USED FOR COMMERCIAL PURPOSES FOR BUSINESSES SUCH AS A BOOK STORE AND YOUTH HOSTEL.
MANY FIRES RAVAGED THE BUSINESS DISTRICT OF ANNAPOLIS ROYAL IN THE EARLY 1900S, THIS BEING ONE OF THE FEW BUILDINGS OF ITS AGE THAT ARE LEFT. IN 1982 IT WAS DECLARED A HERITAGE PROPERTY BY THE TOWN OF ANNAPOLIS ROYAL, AS THIS AREA OF TOWN BEGAN TO SEE REVITALIZATION.
Listing Amenities / Liste des commodités
Accepts cash / Accepte les espèces

Accepts credit cards / Accepte les cartes de crédit

High chairs available / Chaises hautes

Outdoor seating / Terrasse extérieure

Wheelchair Accesible / Accessible aux fauteuils roulants
Featured Menu / Menu en vedette
9 Church St., Annapolis Royal, Nova Scotia B0S 1A0 Canada
Opening Hours / Horaires ouvertures
September 27, 2023
10:21 pm
Contact Information / Informations de contact